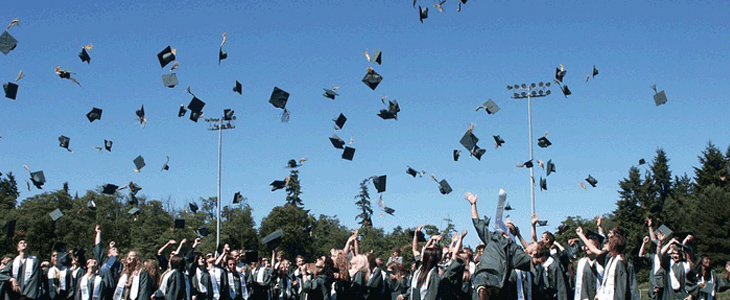 It's graduation time in the Philippines and that means it's time to reward all that hard work, whether your kids are in elementary, secondary, college or university, graduating from a school is an event that is cause for celebration, but just like any occasion graduation day is not complete without a gift to give in order to commemorate the event. 
In today's heavily merchandised society it can be difficult finding the right gift for our graduate within the set budget, with so many options available to us it can become overwhelming choosing something that we hope they will love.
Luckily our discount shopping experts at ivouchercodes.ph have searched the internet on a mission to create the ultimate List of gift ideas based on 3 different budget levels,  gifts under 1000 pesos, gifts 3000 pesos, and gifts under 10,000 pesos, so let's begin…
Gift Ideas Under 1000 Pesos
Whether you're on a limited budget or you prefer to reward your kids achievements in other ways, the key to buying gifts is buying something they really need and even though P1000 might not seem like a lot of money for just a few hundred pesos you can actually buy some really useful gifts that students of most ages will appreciate and use on a regular basis. These products might not cost much but they're certainly heavy hitters in the wanted gift category.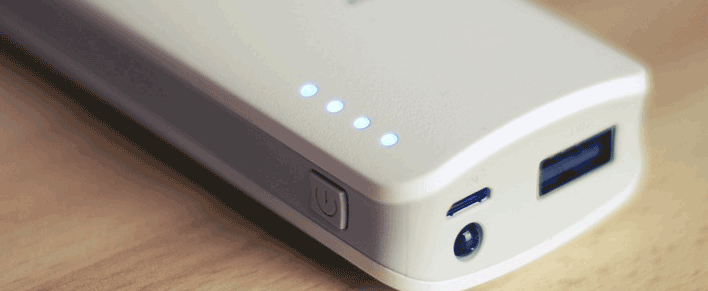 Power Bank: In today's digital lifestyle where communication and transport often depend on having a working cellphone now more than ever power banks are no longer just an option but have become a necessity for some. As many of our gadgets do not necessarily last the whole day, sources of power outside of home are always appreciated by people living in this gadget crazy world. For an amount lower than 1000 pesos, you can keep your kids connected to the world by buying them a power bank that will keep their phones, tablets & laptops charged and working from day to night even when on-the-go, which means you can always get in touch with them even if their cellphone battery dies. Yugatech recently researched the top 5 powerbanks in the Philippines and rated the following products as leaders in this category for under P1000, you can click on the links below to check out the products on the Lazada website and if you're reading this in time then one of the power banks below is currently at 76% off.
1) Romoss Sense 6 20000mAh Powerbank for P950 (this is currently on sale at 76% off at Lazada)
2) Xiaomi Mi Powerbank for P649 (5,000mAh)
3) ASUS ZenPower for P895 (10,050mAh)
4) Infinix PB-10BR Powerbank for P750 (10,400mAh)
5) Huawei Honor Powerbank for P999 (13,000mAh)
6) We also found some very cheap power banks as low as P299 on cashcashpinoy. 
Bluetooth Headset: Bluetooth headsets allow you to be hands free so you can take a call while you're working out, cycling or commuting, these cool little gadgets look like a single earbud of a headphone set (only slightly bigger) that you put in one of your ears and contain a earphone and microphone that enable you to accept phone calls from the bluetooth headset which means you don't have to take your cellphone out of your pocket when you're making or accepting calls. There is no person in this technology world who would not like an amazing gift such as a bluetooth headset, especially if that person is up to date and likes trendy gadgets. With Bluetooth being a recent technology incorporated in our headsets, a Bluetooth earphone is a perfect accessory for any person's digital lifestyle, on top of being convenient it also provides added security as you no longer have to take out your phone to accept or make phone calls, no more walking down the street holding your phone tightly out of fear of someone snatching it while you take a call. There's also a beneficial health element involved that you're no longer holding your phone against your head while making calls which has been linked to some health issues. The Bluetooth headset makes a great gift for graduation as it a desired gadget that has the added bonus of safety and health benefits mentioned previously. We found several good deals for headsets that you can check out below.
1) Bluetooth Headsets for under P1000 at Kimstore Philippines
2) Bluetooth Headsets for under P1000 at Itruemart.ph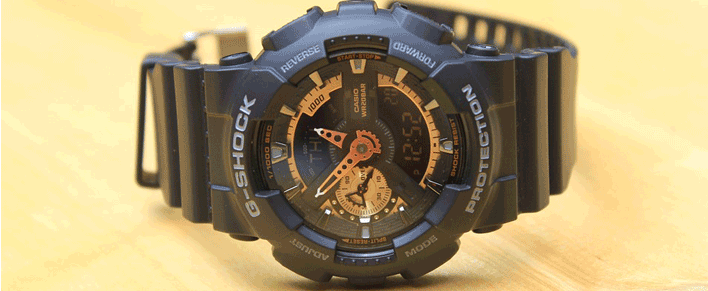 Digital Watch: Over the last couple of years these watches have made a huge come back and now hold the 'fashionable' status, plus thanks to technology being so cheap now you can now pick up a top quality digital watch with ease for under P1000, in fact for P1000 you can quite easily buy two of these watches! This would be the perfect gift to commemorate on the graduation event as this is something that can be worn daily by the recipient. Our bargain hunters found the best value for money for digital watches at Zalora where a handful of watches are currently at 50% off, but for the biggest selection and variety checkout these watches at Lazada.
Custom-printed Shirt and Pants: Who doesn't want a custom-printed shirt for its originality paired with a nice pair of pants? With custom printed shirts you can order a nice hoodie or t-shirt printed with text and images that are meaningful, such as their favorite quote from their mentor or idol or perhaps some funny text that describes a memorable family moment. There's a whole bunch of online print stores that you can order, we found the best promos and prices at the following stores.
1) Teekals custom t-shirt printing
2) Transfer-it! T-shirt and printing 
Gift Ideas Under 3000 Pesos
Introductory Smartphone: Don't you just love it when the price of technology keeps dropping? Now it's easy to buy a good quality smartphone with 2000 pesos to 3000 pesos as the allotted budget, plus even though the price might be cheap you wont have to sacrifice on many phone features and with certain retailers they will even throw in some freebies such as a free phone cover. The leaders in this space of high quality affordable smartphones are Cherry Mobile & MyPhone, both of whom have great products in the P3000 range so that your graduate can enjoy an android OS system with built in camera, wifi, bluetooth & dual sim for just a few thousand pesos, it wasn't so long ago that this would be unheard of but thanks to founders such as Maynard Ngu of Cherry Mobile who wanted to create a Philippine brand that when it comes to phones and tablets has 'Everything for Everyone', buying a high quality smartphone as a gift for under P3000 is now a reality, according to the tech bloggers at Unbox.ph they called Cherry Mobile 'a game changer'  & ' it strikes the perfect balance between style, power and affordability'. Checkout the below links for the best prices.
1) Cherry Mobile for under P3000 here.
2) MyPhone Smartphones for under P3000 here.
Tablet: If your lucky graduate wants something that is larger than a smartphone but can still be bought for less than P3000 then a tablet might be a better option as far as display screen size is concerned, plus with a tablet besides playing games and having fun you can also use if for educational purposes such as downloading and reading ebooks although at this stage more learning might be the last thing on their minds.
1) Popular tablet brands such as Illy, Cherry Mobile & Torque are great options if you're thinking of buying a tablet as a gift and best of all they're currently on sale at Lazada.
2) itruemart has some great promos on the reliable Modoex brand of tablets here.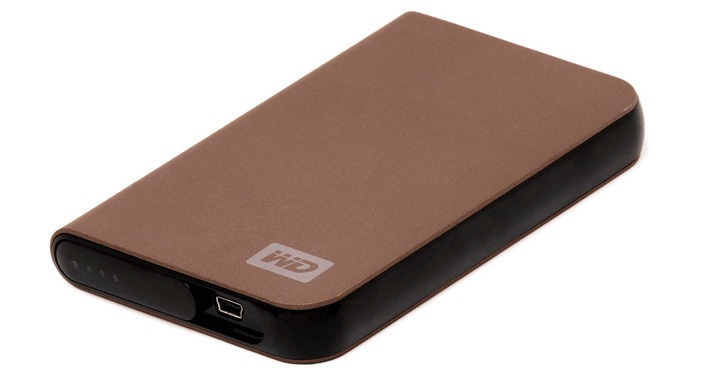 External Hard Disk Drive: Despite being small (usually the same size as a phone) External hard drives allow you to carry around a huge amount of data so that you can keep your cellphone or computer unclogged and with available space. A lot of people love to fill their external hard drives with their entire music collection or their favorite series of tv shows, this way it doesn't take too much space up on their device but it's still available to them when they want it. These external hard drives are so useful that you'll soon wonder how you survived without one which is why they've made it to our list of best gift ideas for graduates this year, not to mention you can easily pick up a high end model for less P3000. We recommend buying one with 1TB of memory as the price different is not much, however the 500GB of memory option will also be enough for a lot of users, just make sure when you're purchasing this product that you're buying an 'EXTERNAL' hard drive and not a regular one.
As for where to buy this useful gift by far Lazada had the biggest and cheapest range of external hard drives.
Grooming Kit: Whether something yet to be realized or is already in existence, there is a good chance that your graduate is already conscious with his or her looks which makes a complete grooming kit a great choice as your graduation gift to him or her, whether you think they need to wash more or not this gift packed with nice smelling shower gels and shampoos will definitely be appreciated by both boys and girls and keep them smelling good for a long time to come.
When it comes to value for money and best selection the Sephora Philippines website had the best products, check out their grooming kits and gift sets here.
Gift Ideas Under 10,000 Pesos
Netbooks & Laptops: A netbook is like a mini laptop but usually cheaper, not so long ago with a P10,000 budget you would find it very hard to buy a netbook but and it would be impossible to find a laptop at that price range, now it's possible to buy either a laptop or netbook for under 10k so if your graduate loves to browse the internet, write, listen to music and watch videos then a netbook would make a great graduation gift, you really can't go wrong with this as almost everybody loves a gadget like this plus they're a great tool for completing assignments and studying. When it comes to a good reliable brand for under P10,000 we recommend one of the following laptop names: Lenovo, Acer, Cherry Mobile, Nextbook, Neo Shift.
Check out the best laptops for P10,000 here.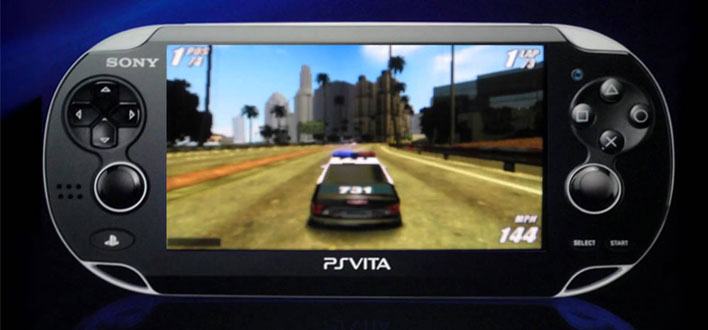 Handheld Console: Again this is just one of those gifts that you will make extra like for years to come, everybody loves handheld consoles whether you're an adult or a kid. Currently, there are two main choices for you to choose from for your lucky graduate: a Sony PlayStation Vita or a Nintendo 3DS (XL, 2DS, New 3DS/XL variants), each of which would not costs you more than 10000 pesos, including a game or two, personally i would recommend the Playstation Vita for people a bit older (eg teenagers and above) and the Nintendo 3ds for youger kids although both consoles are actually perfect for all age groups really.
1) For the Playstation Vita you can check this out for the best online prices we've found in the Philippines, it was a good 500-600 pesos cheaper than other stores. 
2) For the Nintendo 3ds check this out for the best prices.
DSLR Camera: While all smartphones have already incorporated cameras as part of their overall features, a compact camera is without comparison in terms of hardware design and usage. If your graduate likes taking pictures than a DSLR will be a much loved gift, if you've never tried one of these awesome pieces of hardware before and you're wondering why people would even bother buying them when we already have cameras on our phones then simply put the pictures that a DSLR camera takes in terms of quality and focus are many times superior to any phone (in fact many many times superior) and i highly recommend buying one if you want to take memorable photos that are high quality even after being transferred to a desktop computer or bigger screen for viewing, trust me in ten years time you will be very glad your best moments we're photographed on a DSLR camera instead of a cellphone.
We found some deals on branded DSLR's from FUJIFILM one of the top manufacturers that are currently on sale at Lazada.
Check out the latest voucher codes for stores mentioned in this article here: Lazada, Zalora, Sephora, itruemart