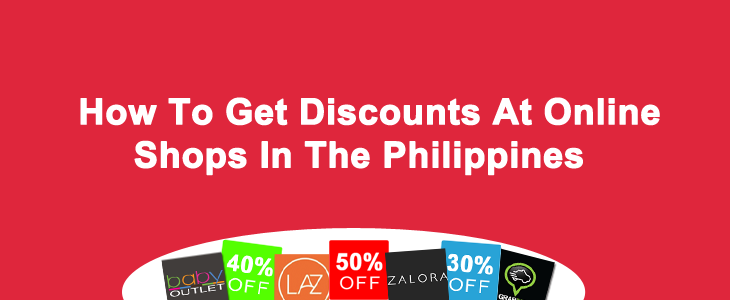 More and more online shoppers in the Philippines are starting to discover the beautiful world of voucher codes & coupons and the awsome benefits of using them such as instant discounts and free shipping, but for those of you who aren't 100% sure yet how to use a coupon at a retailers website then we've put together some fun facts and a useful infographic below to help explain how simple it is to use coupon codes to get big discounts every time you order online from big retailers in the Philippines.
– Using a voucher code only takes a few seconds 
– At ivouchercodes.ph we have thousands of online coupons that are updated every single day
– We have valid voucher codes for popular websites such as Lazada, Zalora, Uber & Foodpanda. 
= Coupons & vouchers can save you up to 50% Off your order
– The top 10 e-commerce stores in the Philippines offer exclusive codes to keep their customers coming back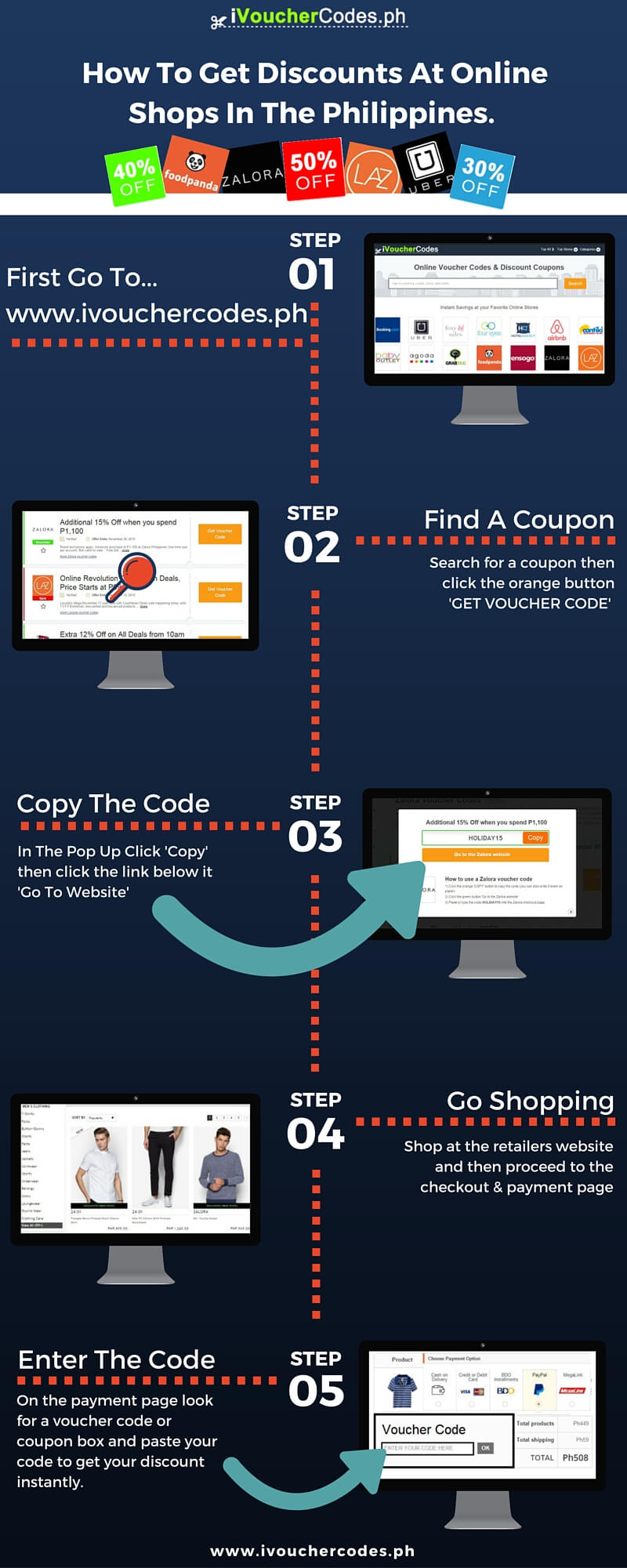 Want to share or post this infographic on your website? Simply use the code below.