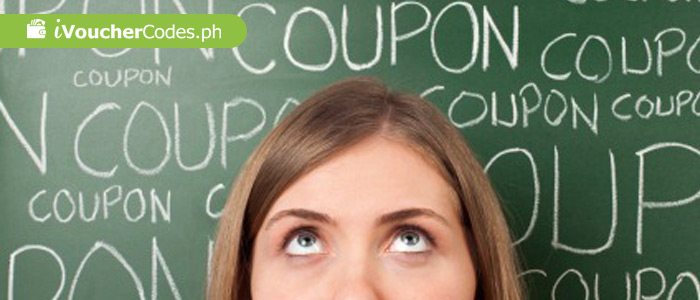 Voucher Codes Philippines
voucher codes take a new spin on an old concept. In the old days, people cut out coupons on magazines, newspapers and advertisements. You would need to bring this to the store for a discount. Now, with the internet and online stores booming in the Philippines, iVoucherCodes.ph is getting you the same deals and discounts at online shops and stores. Saving money has never been this easy and convenient!
How to buy online with voucher codes and discount coupons
You may start by browsing voucher codes website like iVoucherCodes.ph for the best coupons. Some merchants offer up to 85% off on the whole shopping cart, while some offer discounts on particular merchandise, buy 1 get 1 free promo, free shipping, free item and more.
You may also shop at your favorite store, then when you're ready to checkout, search our database for valid coupons. iVoucherCodes.ph updates the list daily to ensure that all deals are valid and usable.
Make sure you copy the code. You may click the copy button right beside the code to copy it.
Start the checkout process on the merchant's site. Enter the voucher code on the coupon and promotion code option when you checkout.
Scan your shopping cart to make sure that the discount was properly entered and reflected.
Finish the order as normal.
Tip: You can save a lot of money over time by simply getting into the habit of doing a quick search on our database of thousands of iVoucherCodes discount coupons or relevant coupon codes every time you shop online.
You may also sign up to our newsletter so that you won't miss a single chance to save! We will send you relevant (not spammy) list of the latest valid voucher codes available. Why pay retail when you can get big discounts? 🙂