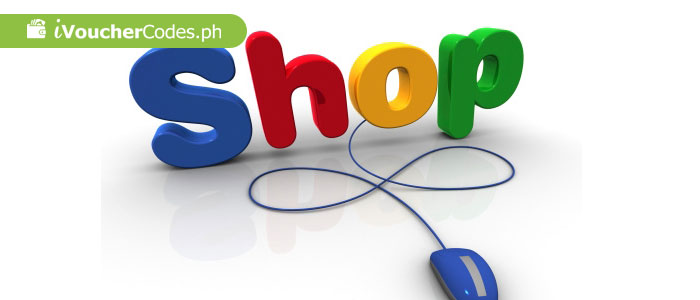 Shopping Online safely and securely in the Philippines
More & more Filipinos are shopping online to purchase products from clothes, shoes, gadgets and electronics to flights and online food ordering. With such a fast increase in shopping online the I voucher codes team, the Philippines leading voucher code and coupon website have put together a check list to help shopping online safer for everyone.
Reputable shopping websites
When shopping online, one of the easiest checks to perform to help judge if a website is reputable or not is to look at their social media pages, most e-commerce websites will be active on facebook and twitter. A  facebook page with a lot likes/fans and full of conversations, questions, answers and regular posts is a useful indicator that the company is alive and operating. You can also try searching on google about the company to see if you can find a lot of bad comments or feedback in blogs, forums or other websites.
Paying online
If you want to pay for your online purchase via credit card, always make sure you check the address bar (the top section of the browser where you enter website addresses such as www.example.com). The payment page (the page you enter your credit card number) should have a padlock and the website address should begin with https:// (the 'S' means secure) so a website like this https://www.example.com means you are on a secure page, you can enter your credit card details here. Note, this usually only applies for the actual credit card page where you enter the payment details, other pages on the website won't have a 'S' in the address bar.
Deals that are too good to be true
Online shops are usually able to give better pricing than high street stores because the rent for retail space in popular shopping malls is extremely expensive, with large electricity and staff bills to pay each month too. Online companies often don't have retail space and they operate from much cheaper warehouses instead of expensive retail malls so that they can pass on savings to the customer. However, If a deal seems too good to be true then be suspicious.
Shopping online in public places.
Online shopping stores usually require you to enter your email address and a new password for your account with that company. If you're in a public place using a wifi network in a mall, coffee shop or public wifi, the network might not be secure. Avoid making purchases using your credit card online when on a unsecure wifi network.  If You're at a starbucks for example,  check with employees what's the name of the wifi network. Hackers can set up fake wifi hotspots such as ''FREE STARBUCKS WIFI''.
i voucher codes retailers
Another great way to shop online safely is to use websites like ours i Voucher codes, all the vouchers and coupons you see on the i voucher codes website from online shops in the Philippines have been checked out by our team to ensure they are fully operating with happy customers.