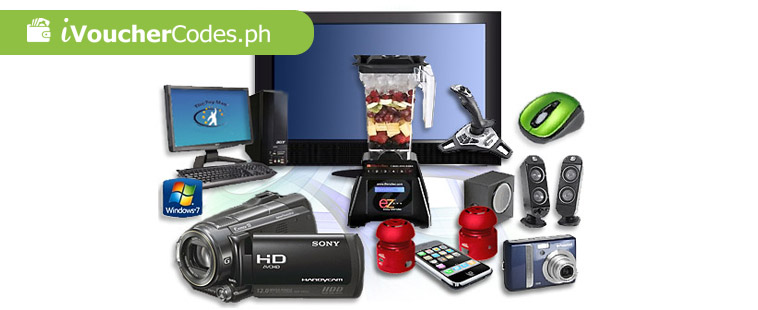 We all want the best deal and we all want to save money when we want to buy something. If you want to buy hard drives, laptops, cellphones or other electronics then you probably know already you'll probably find the best prices at online shops, but did you know you can get even better pricing than the price advertised if you use online coupons or promotional codes for your electronics purchases?
What are online coupons & promotional codes?
i Voucher codes works with thousands of online stores in the Philippines to receive special online coupons and discounts that our users can use in the checkout of their favorite online store to receive instant discount such as 10% or 20% off the price. Online retailers or e-commerce companies really want you to buy from their store so they give out promotional codes and coupons in the hope that you will purchase from them, it's a win win for everyone.
How to use coupons & promotional codes?
Simply go to your favourite online electronics shop, in the Philippines some of the most reliable companies are lazada or kims store who have a huge selection of laptops and electronics for sale.
This means if you're buying a laptop or cellphone for say 20,000 pesos from Lazada, you can use a Lazada coupon code that you can find on our i voucher code website and then enter this promotional coupon code at the Lazada checkout and instantly receive a 10% discount saving you thousands of pesos. These instant savings update your shopping cart with the new discounted total before you pay, which means you don't have to wait to be reimbursed.
For the latest valid free coupons and promotional codes for electronics and gadgets simply browse the electronics category at i voucher codes Philippines.