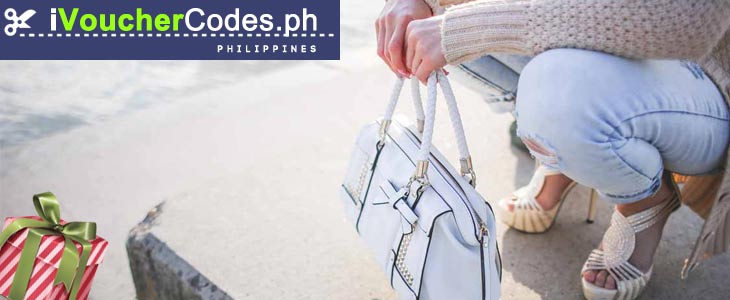 In the Philippines Christmas starts early and as we edge closer to that special day it's that time of the year when us guys are still NOT thinking about Xmas gifts yet, however the important women in our lives might have already started filling up the spare room with presents for the whole family. It's not that men don't care, we simply get stuck on the old question of 'but WHAT should I buy?'. Luckily the coupon team at www.ivouchercodes.ph have gone out and spoken to moms, wife's & girlfriends & even Lola's to find out what they really want this Xmas and thankfully for all the men out there we have some good news, it's actually quite simple. Here's a list of gift ideas plus which online stores you can buy them from with coupon codes, this way you can do your entire Christmas shopping online at discounted prices helping to reduce the time and cost of shopping. You should note, this list is for the 'safe' gift ideas, we've left out certain gifts because they can be a bit too tricky for men to choose the right design or look so you could end up buying the right type of product but the wrong design.
1) Toiletries – Reasonable price range for this gift is around P500 – P1500
No i'm not talking about toilet paper, we're talking shower gel sets, hand wash and lotion sets, the important point here is that this gift is usually a bonus gift and not the actual main event. Due to the fact that it's a xmas gift try to buy a whole set rather than individual pieces, that might mean something such as a nicely presented box which contains, luxury soaps, shower gels & facial cleansers plus you'll get bonus points if it's in a Xmas style or gift style packaging. Don't skimp on this one, this gift is much more effective if you buy something that really smells good and has a purpose such as exfoliating or whitening.
Where to buy them at discounted prices? Check out both our luxola & lazada voucher codes at ivouchercodes.ph, both of these Philippine stores offer coupons for beauty products and have the best range of budget friendly (but high quality) skincare gift sets.
2) Fragrances – Average budget needed for this varies between P500 – P4000
this one can be really easy, especially if you know already what your other half or mom's favourite perfume is, but this can also be a bit costly so this is when a good voucher code really comes in handy (see below) but remember fragrances can last a long time, sometimes even a whole year depending on the usage so this is a gift that will be potentially used often daily for a very long time, which has to be a good thing! The alternative is instead of buying a branded fragrance which is usually used for special occasions, you can buy a cologne spray instead which are often only P500 or less, these can smell just as good but they're intended for casual use and the smell doesn't last as long, making them suitable for quick trips outside, making a cologne spray a good add on gift. The Reasonable price range for this varies a lot but is anywhere from P500 – P4000
Which online stores offer fragrance coupons? For the best pricing and selection of perfumes checkout our Perfumes Store & Zalora promo codes to get up to 15% discounts.
3) Flats – A reasonable price range for this gift is P500-P2000
Usually we would never recommend that men try to buy shoes for their wife or girlfriend, the chances of you getting the design and color that she truly loves is slim to none. However flats are different, not only do women love to wear flats due to the fact that as far as women's shoes go they're comfortable and easy to wear while still looking fashionable,  they're also really easy to buy and not to mention affordable, which makes it a suitable gift and one that will most likely be used on a daily basis and genuinely appreciated, a good replacement for this is also flip flops.
Best Online Stores For Discounted Flats: For the largest selection of shoes and the biggest money off you want to check out our Zalora Promo codes for footwear.
4) Frying Pan Set – Approximate budget needed for this Xmas present is P500 – P1500
This one is more suitable for your mom, although your girlfriend or wife might appreciate the gift it could also backfire and be taken as a hint that you want her to cook, so better safe than sorry, that said a lot of women still do love to cook, if your mom enjoys being in the kitchen (the important word there being 'enjoys') then a new frying pan set could bring some genuine extra joy into her life (plus there's also some sneaky advantages for you too with this gift).
Best Online Stores For Frying Pan Deals: For the best frying pan and kitchen set promotions check out our Zalora coupons at ivouchercodes.ph
5) Jewelry – Recommended budget P500 – P1500
We're talking about casual everyday use jewelry that can be used as a fashion accessory, jewelry in this price range is usually a nice additional piece that women will sometimes add to their outfit, anything above this price range and you would probably have to check first whether she likes the design, but at the P500-P1500 range it's perfect for buying some fashionable earrings, necklace, ring, bracelet or even a new simple watch that she can wear at the mall or for casual outings.
Best Online Stores For Jewelry Promo Codes:  Both Lazada & Zalora dominate this space and both retailers frequently offer jewelry voucher codes for money off discounts, get their latest coupons at ivouchercodes.ph.